Yeh, I made it to number 5 this week!!    Being ranked 5th on Trip Advisor means being 5th of all +/- 6000 listings in the Vacation Rental section of Trip Advisor Paris.   Just type 'Paris' and then list by Traveller Reviews. No other filters needed :-).
I'm so happy I wanted to thank the people who made that happen, my gorgeous guests and all those who have at one time wanted to stay with me.
When I started I had no clue how important Trip Advisor was and even less clue how their algorithms worked.  My first review was a 5 out of 5 so I jumped into the Top 500 ish.    I remember I posted on Facebook just how happy I was to be ranked in the Top 100.
I was over the moon when I got into the Top 50 because that was technically page 1 of Trip Advisor !   That seems ages ago but as I only started in 2012 it can't be !
Now the B&B has 126 reviews (of which only 9 are 4* peppered with 'wonderful' and 'we will return' statements).   The apartment is lagging behind in 9th position with only 107 reviews!
So how to celebrate or offer a thank you ?  Here comes the August Special Offer.  Well actually there are 2; an August Special Offer and an August 'Special', Special Offer !
AUGUST SPECIAL OFFER : For anyone who wants to come to Paris between now and the 5th September I am offering a 20% discount for a 4+ night stay in either the B&B or the Apartment.  Please share (those funny coloured buttons at the end) if you think your friends may be interested.
Temperatures on the balcony will be 80F/60F   or   26C/15C.   PERFECT.
August is my favourite month in Paris, the French are on holiday so the museums are open and quiet (except for the 15th August public holiday when a lot are closed but for those that are open PLEASE buy a museums pass), the shops are empty, most of the restaurants are open (just the mom and pop ones close) and the roads are EMPTY !
Come and see for yourselves.
The AUGUST 'SPECIAL' SPECIAL OFFER is only for my Gorgeous Guests who have already stayed at 52Clichy :
I want to go away for a short trip before September so if anyone wants to stay in the B&B or take both for up to 6 people, you can have the same Special Offer as above PLUS, although you won't be getting my breakfasts, you will have the place to yourselves.
Just click the link to the B&B  or the Apartment on Trip Advisor and pop in your dates or click on the 52 Clichy website, choose where you want to stay and click on the big purple  "Check Availability"  button.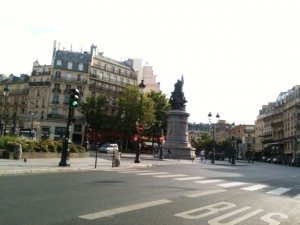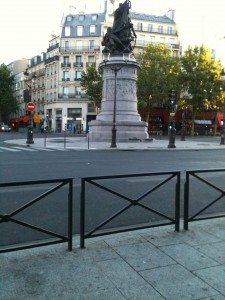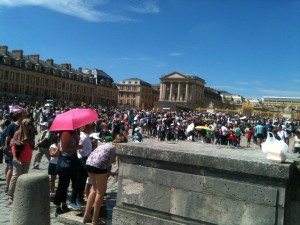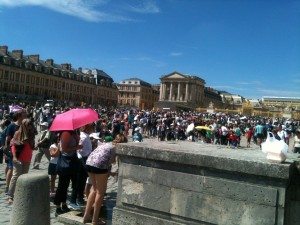 Looking forward to seeing you or hearing from you soon,
Want to hear what previous guests have said, CLICK HERE…