It's blur-day every day in Paris. Even 'our' bakery is open 7 days a week now, rather than closed on Mondays, so I can't ever work out where I am.
We heard on 7th April from the Prime Minister that our lockdown would 'continue' so we were braced for the official announcement that would be made by President Macron on 13th about this unprecedented and horrifying situation.
In a very moving speech, Macron was firm, humble, sympathetic, we got some concrete information, some hope, he said he was thankful for what had been achieved, but acknowledged the errors made in not being sufficiently prepared early on, however although the measures were making an impact, lockdown still needed to be extended until May 11th.
On the 11th there'll be a gradual re-emergence from confinement, including the progressive re-opening of schools. There'll be a plan in place, well in advance, so we know for who, when and how those changes will affect us, however he did say they would be adapted to the situation as it unfolds.
There'll be a partial easing of restrictions for businesses from the 11th but restaurants, cafés, cinemas and hotels will open later. No sporting events and festivals will take place before mid-July (the Tour de France has just been postponed to 29th August) and the most fragile members of society won't be running about outdoors any time soon.
By the 11th, and in order to tackle the virus, the entire population will have been provided with free, reusable masks which will become obligatory when outside. There's a good, short article in English HERE, but if you want to test your French, here is his full speech so and so that you can check out if you are correct, this is his entire speech in English.
That's the news so far and, as always, #StaySafe and keep washing your hands with liquid soap 🙂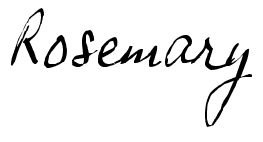 If you want to read Part 1 on lockdown it's HERE.