Perhaps you have noticed how effortlessly Parisian women seem to dress? Simply yet so elegantly.
Why not discover how to make the most of your natural assets – how and why certain colours and styles look amazing on you.
Take home something more than shopping purchases – take home the knowledge French women seem to have been born with – how to look elegant whilst having only a minimum of clothing and some gorgeous accessories.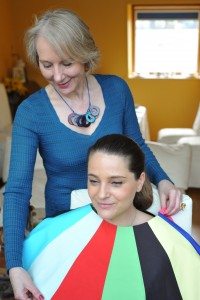 Discover how to create your Own Parisian Style
Best of all, it will save you money and time and last you a lifetime!
As the only award-winning ColourMeBeautiful Image Consultant in Paris, I can, in as little as 90 minutes, show you how to feel more confident and stylish and how to create a versatile and co-ordinated capsule wardrobe just like a 'Parisienne'.
Once you have the skills to transform yourself, let me take you on a Personal Shopping experience to the World famous luxury stores or the wonderfully chic boutiques that surround 52 Clichy.
Treat yourself to something that it is perfect for YOU.
Transform yourself – you're worth it.
What they say:
"Very interesting. Lots of surprises! I now have an in-depth understanding of what suits me." Cécile
"I have never had so many compliments since I followed Rosemary's expert advice. It took 10 years off my age and I feel much more confident." Elizabeth
Your investment:
If you're not staying at 52 Clichy then a personalised Colour analysis is €350 for 1 and €550 for 2, however for guests the pricing starts are €200 🙂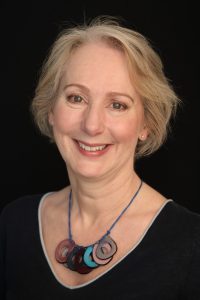 Contact me for your 'just you' moment, a bespoke package full of Colour, Style and Personal Shopping at:
rosemarylouise@BWonderful.com
or ring or WhatsApp  +33 6 66 01 75 44
Better still, come with your partner, family members or friends – 2 or more is more fun but not more expensive!
It's lovely getting something for free, so I created a short guide, "How to Look and Feel Wonderful Every Day"
Just click on the button below and, quick as a flash, you can download your copy