Looks uninspiring? This is an excellent example of never knowing what is behind a door in Paris!
In reality there is a 1200m² / 40000ft² space hosting an exhibition dedicated to Banksy.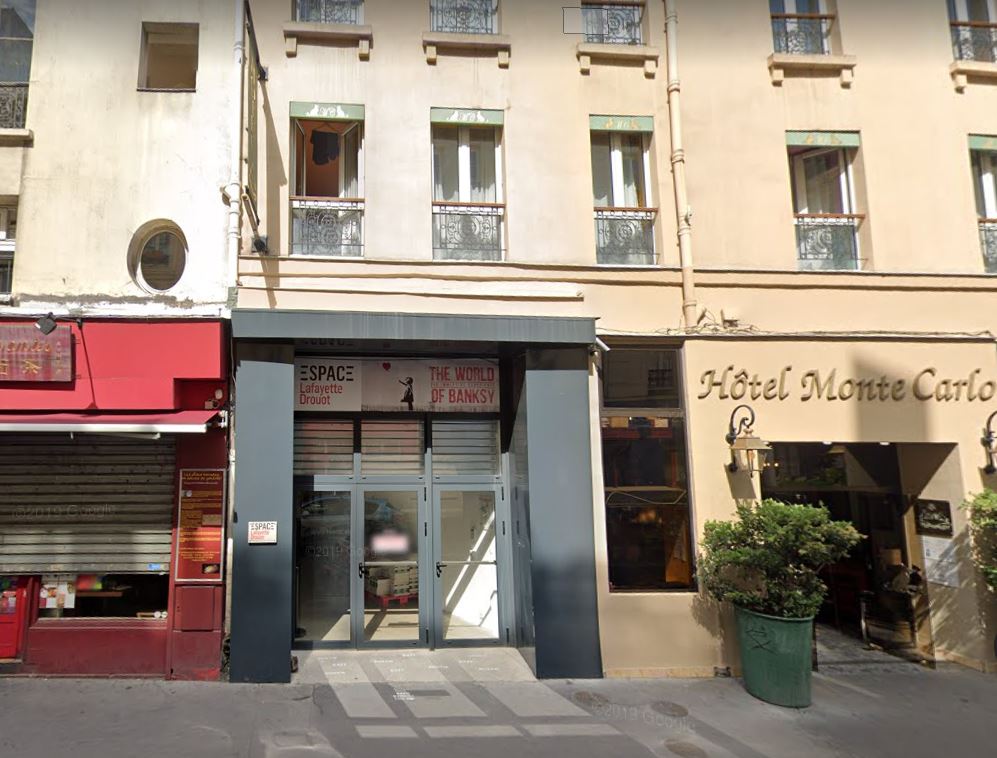 It's an 'immersive experience'. That means there are some of his paintings from private collections but also artists reproduced his art as if you were actually in front of the real thing.
This building, the Espace Lafayette-Druout, is practically round the corner, only as far as the Opéra Garnier, at 44 Rue du Faubourg Montmartre but a little further East. The exhibition is on until 31st December 2021 and late nights are Thursdays, Fridays and Saturdays until 9pm (until the curfew is extended then it migh be later).
Don't miss it 🙂
If you want more information and to see lots of the pictures, read a bit more here.
Good news on a real Banksy artwork – The painting of a young girl that was stolen two years ago from the door of the Bataclan has been found in the middle of Italy and 6 people have been arrested. (The Bataclan was one of the sites of the terrorist attack on 13th November 2015.) The Reuters article is here.