Read my 200-ish 5-star reviews from TripAdvisor or read excerpts from TripAdvisor, Alastair Sawdays and from my LinkedIn page :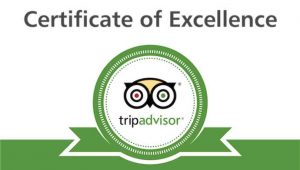 We were Rosemary's first guests at her 1 bedroom apartment in Paris, which is conveniently located near public transportation, restaurants and stores. We found the apartment very clean, well equipped, bright and spacious. Rosemary is a wonderful host who cares a great deal about her guests' comfort. We enjoyed her company, her lovely sense of humor and of course the mouth-watering breakfast treats! Rosemary's apartment will always be our first choice for future trips to Paris.
Arfath P. Family of 3 From USA (LinkedIn)
Rosemary's apartment is a perfect place to stay in Paris. Great for us with two children (who got the bedroom), and we had a very comfy sofa bed. The apartment has all that is needed to feel like home. Wonderful bakeries close by. Great location near Moulin Rouge. Rosemary provides breakfast upstairs in her apartment – do this, the pastries are to die for, and she gives a wonderful insight into living in Paris."
Charlotte H. Family of 4 From UK (Sawdays)
Rosemary has created a lovely, congenial and efficient space at 52 Clichy. The apartment is fresh, French modern, airy and very well placed for transport or walking anywhere. The information that Rosemary sent from the start of our contact included extremely helpful details about getting to the apartment, Parisian etiquette, nearby restaurants and other tips. I travelled a lot in my work and I simply found her advice and welcoming correspondence about the smallest detail to be a personal and gratifying component of what one is offered at 52 Clichy. Before writing my public review, I wrote to all of my the friends who ever visit Paris. I've spent a long time time looking for my perfect bolt hole, and having found it I want to share it with others. Some secrets are meant to be shared.
Pat J. 2 friends meeting half-way From UK (TripAdvisor)
It is a pleasure to write a brief recommendation for Rosemary Allan and her apartment at 52 Clichy. The location is central and very convenient for visitors to Paris, but more importantly the accommodation and appointments are first class and Rosemary's welcome is very friendly and helpful but not at all intrusive.
Roger M. Couple From Australia (LinkedIn)
Spent a couple of days with my daughter returning from the Alps. 52 clichy is a great central location and Rosemary was the perfect host with recommendations of where to visit and eat. A real treat.
Steve N. Father and daughter From UK (TripAdvisor)
Convinced?
Very comfortable 'home from home'. I cannot imagine a better deal for a family of four in this wonderfully convenient location. Rosemary was most gracious with her time and advice on where/when to go to Paris's sights, and only too happy to share her deep knowledge of her adopted city. Excellent breakfasts. Spacious apartment with very good facilities. Well ventilated for warm summer nights. Highly recommended.
John W. Family of 4 From Australia (Sawdays)
There were four of us: my cousin and her husband, my wife Susan and me. The apartment is spacious and cozy at the same time. It truly gives you an "at home" feeling. The kitchen is fully equipped with all one needs should one want to do some home cooking (but there are excellent restaurants nearby, should one prefer not to do any cooking). I should mention that Susan is in a wheelchair and the apartment is quite "wheelchair friendly": no steps to climb up to, big spacious elevator and generous amounts of space to turn around in the bedroom and bathroom. We were very happy with the arrangement. Rosemary has been a wonderful host, very helpful with tips and advice. Interesting person to know.
Alessandro Z. 2 couples from Italy (TripAdvisor)
Rosemary provided an excellent time for us in Paris and was always available from start to finish. The luxury apartment was first class. Lovely decor and a brilliant location which is near to the centre of all to see and do in Paris. I can't recommend Rosemary and her Paris apartment enough.
Nick C. Family of 3 From UK (LinkedIn)
I can't believe my good fortune in being introduced to this particular wonderful Paris apartment! And to top it off, it comes with Rosemary! Both this year, and last year, I loved coming home after my days adventures, kicking off my shoes, grabbing a bite from the fridge, hopping into the full size bathtub then retiring into the cocoon of the comfy duvet covered bed! Everything you want is right outside…multiple transportation options, plenty of cafes, restaurants, bakeries, various grocery store options, post office, a couple of theaters, retail shops, etc. And for whatever else you may want- your Amazing host Rosemary is knowledgeable, helpful, and always gracious! This will always be my Paris home away from home.
Tara F. Group of friends From USA (TripAdvisor)
Fabulous apartment ….great location…. What's not to like…..would highly recommend ….& will certainly be back.
Tania V. Family of 4 From Belgium (Sawdays)
It was my second time staying here for a business trip. This time, we stayed for a week. We prefer to stay in apartment rather than hotel because of the space. We love staying here, since it is very clean, tidy and bed is very comfortable. Moreover, it is very near metro stations where we could go to work very easily. Some nights we cooked our own dinner and here has all we need for cooking. In addition, I love to stay here because it is less than 10 mins walk to Gallery Lafayette. The most important point is the owner is very kind and helpful. Compared to the 4 star hotel in Opera area I stayed last time, I prefer it here. I will definitely come back here for the next time I visit Paris.
Jaijaras S. 2 Ladies on business From Thailand (TripAdvisor)
Having stayed as a guest with my family at Rosemary's self-contained apartment (Paris at 52 Clichy), I have no hesitation to endorse Rosemary as a wonderfully hospitable person who goes the extra mile to ensure her guests feel at home. Rosemary clearly has an in-depth knowledge of Paris and is only too happy to share this with her guests. Although I have never used Rosemary's services as a Colour, Image & Style Consultant, having observed her tastefully decorated apartment and B&B, I can imagine she is also an expert in this field.
John W. Family of 3 From Japan. (LinkedIn)
We brought our daughter and her fiance for their very first trip to Europe. My husband and I have stayed in Rosemary's B&B on a previous visit so we had very high expectations. I'm happy to say the accommodations exceeded our expectations. The location is superb! We could walk to many shopping venues and restaurants and did so every day. The metro stop is so close and convenient. We were able to easily navigate to all of the "must see" locations without any problems. The apartment itself is beautiful and had everything we needed. Our children especially appreciated the quick and reliable WIFI. The linens were comfortable and we felt like we were at a five star hotel. Rosemary was the perfect hostess and could answer any questions we had. We mentioned Italian food and she promptly telephoned a fantastic restaurant for reservations. We plan to return to Paris next year and will make sure to book this apartment again!
Kelly O. Couple with adult 'children' From USA (TripAdvisor)
On a recent trip to Europe for my daughter's wedding we stayed at Rosemary's apartment in Paris. Rosemary has an amazing property and on top of this you wouldn't find a better host anywhere. Rosemary made us feel so welcome and comfortable and she assisted us by advising us the best places to visit, best places to eat and drink:), best shopping… you name it….Rosemary is 'one in a million'. If you are going to Paris make sure you look up Rosemary's apartments. I can hugely highly recommend staying there.
Linda F. 3 friends From New Zealand (LinkedIn)
We truly enjoyed our stay in Paris, wonderful apartment *exceeded our expectations*, great host, fantastic breakfast -thank you Rosemary 🙂 always on hand to guide and assist us. Great location, central to all attractions, highly recommend.
Stuart R. Couple with their Mother in law From UK (TripAdvisor)
Very comfortable apartment and well equipped. Rosemary was delightful and very helpful throughout our short stay. We wouldn't hesitate to book again.
Caroline B. Mother and Daughter From UK (Sawdays)
I highly highly recommend 52 Clichy, especially if this is your first trip to Paris. The location could not be safer and better situated. A quick jaunt out of the apartment and you will find yourself in the shops and award winning bakery that is just two doors down. If you turn and go in the opposite direction you will end up by the opera (where most of the best tour buses begin their routes). This was my second year in a row staying with Rosemary (aka our tiny blonde Mary Poppins). Rosemary is very British, but speaks utterly fluent French (which she will use to be your translator any time you need her to) and after living in Paris for over 20 years, she literally knows every nook and cranny of the city like the back of her hand. I look forward to seeing her next year and the next year and every year after that.
Amy B. Family of 4. From USA (TripAdvisor)
Convinced now ?
If not, then perhaps you are looking in the wrong place. Take a look at the B&B description and their testimonials or take another look at my video on the home page.